Available on every 718, Panamera, Macan, Cayenne, 911 and the all-new Taycan. Apple CarPlay™ brings everything you love about your iPhone right to your dash. Your Porsche has a new copilot.
Siri
With Siri voice recognition, you can conveniently use your apps while you drive, minimising distractions and keeping your entire focus on the road.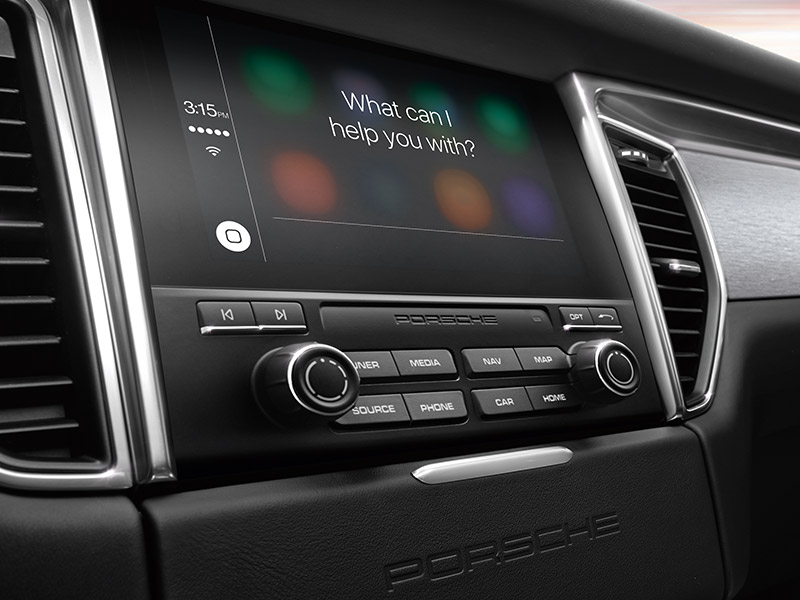 News
You can have Siri read out news and answer questions so you do not have to look at your iPhone while driving.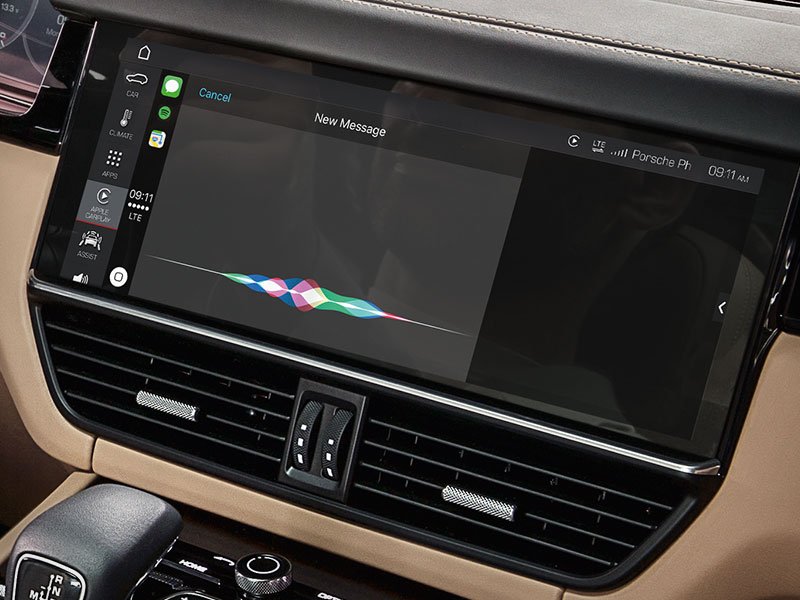 Phone
CarPlay enables simple and secure calling via your hands-free equipment.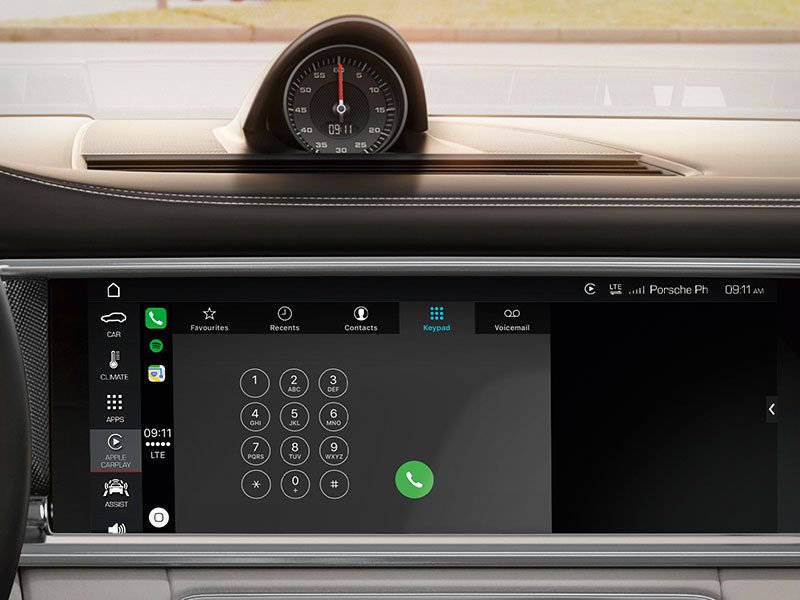 Porsche Classic Communication Management
Modern connectivity for timeless classic cars: the new Porsche Classic Communication Management (PCCM) with Apple CarPlay opens up the digital world to the brand's vintage and young classic cars.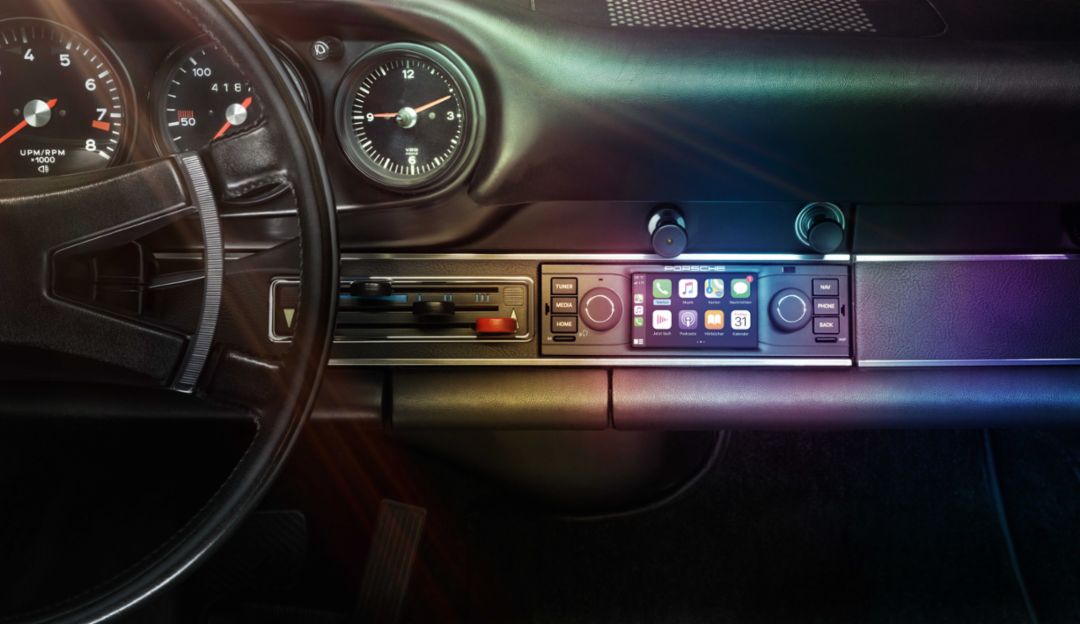 Now you can experience Apple CarPlay in your classic Porsche, too. The new Porsche Classic Communication Management (PCCM) is designed to look and feel like your vehicle's original radio or navigation system, but features the latest tech like Apple CarPlay. The PCCM was developed in two variants and can replace the original built-in units with 1-DIN or 2-DIN dimensions. Both versions offer high-resolution touchscreen and modern functions such as DAB+ and Apple CarPlay, as well onboard navigation. For more information on the Porsche Classic Communication Management system, give us a call at (972) 249-0910 to speak with one of our Teammates.
How To Set Up Apple CarPlay in Your Porsche
Step-by-step Porsche Apple CarPlay Setup Guide (Wireless & Wired)
Activate Apple CarPlay by connecting your iPhone to the PCM via the USB port in the smartphone tray found in the center console.
If your Porsche features wireless Apple CarPlay, you can keep your iPhone in your pocket and it will automatically connect.
Once you have confirmed you are using Apple CarPlay, the apps on your phone will be transferred and displayed on the PCM.
Activate Siri by pressing the button on the upper left control lever of your steering wheel, or by pressing and holding down the Apple home button on the Apple CarPlay display.
For more information on setting up Apple CarPlay in your Porsche, or to learn more about any other exciting Porsche features and technology, feel free to contact us to speak with one of our knowledgeable team members.